February 06, 2008
Leading with heart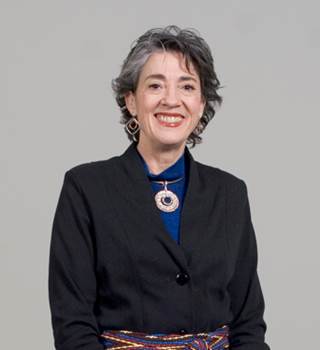 Leading with heart
You don't usually associate researchers and public policy makers with jazz, fashion and 1960s social change. 

But these interests are just part of what makes Robyn Stone, the executive director of the Institute for the Future of Aging Services, unique. 
"She is a very well-rounded person," notes friend and former colleague Peggy O'Kane, who now heads up the National Committee for Quality Assurance. "She's an avid reader and loves the arts and is particularly crazy about music."
Stone's approach to research also may be seen as somewhat atypical. While many of her peers are content to analyze their subjects from afar, she enjoys being among the people she is researching and relishes using those findings to better their lives. 
"That is where my heart is – bringing research and policy together," says Stone, who resides in Washington, D.C. with her standard poodle BJ.
Although she has worked in all areas of public policy, she says she has no qualms about working outside the ivory tower. Her decision to leave the fiercely political world of government stemmed in part from "how little sometimes the policy world really understands the practice world."
Before taking on her current role at the American Association of Homes and Services for the Aging, she held prominent positions in the Department of Health and Human Services. Earlier, she was instrumental in developing the long-term care portion of Hillary Clinton's healthcare reform plan in 1993. 
In 1999, her professional talents caught the eye of Len Fishman, the former president and CEO of AAHSA who hired her to form the institute.
"In the field of aging services, you can count on one hand the number of people who are respected researchers, policy makers and who really enjoy mixing it up in the public arena," says Fishman, now the president and CEO of Hebrew SeniorLife in Boston. "Robyn is one of them." 
One purpose of the institute is to tap into AAHSA providers as natural laboratories of information. Stone has conducted in-depth research on the long-term care workforce, affordable housing options for seniors, as well as quality-of-care and -life issues. The institute receives funding from projects, grants and contracts. 
Stone's research is widely recognized. Her work in the four-year program Better Jobs Better Care program has helped raise awareness of the need to invest in frontline talent.
Her peers cannot say enough about the gifted researcher with a flair for fashion.    
"She's a rock star for up-and-coming research people," gushes her friend and colleague Mary Harahan, who got to know Stone at the Department of Health and Human Services.   
Adds O'Kane: "She's a brilliant woman. She's committed at her very core to the elderly and the issues people face." 
Stone, who has been working in gerontology for 30 years, attributes her interest in older adults to her close relationship with her grandparents. They helped raise her and her two siblings after her father died. She was 4 at the time. As an adult, she dedicated her doctoral dissertation to her grandmother.
Her family had a progressive streak, she says, which may explain her involvement in the civil rights movement. She participated in several marches on Washington where she heard Martin Luther King Jr. speak, she says.
She also is not afraid to admit she pushed limits during her formative years. If it were not for bumper-to-bumper traffic she would have made it to the legendary Woodstock music and drug festival, she says. 
"I was a student without being nerdy," she concedes.
She continues to live it up with interests spanning jazz, movies, reading (author Philip Roth is a favorite) and traveling. Last year's jaunts included trips to Peru, Malta and Sicily, and most recently, Turkey. She also boasts an extensive Alice in Wonderland collection, which encompasses books, paintings, sculptures and dolls, at her stylish home.
Getting older, says the 57-year-old Stone, is part of the fun. 
"I'm a strong believer in aging – trying to age well, but not trying to be 30 when I'm 60," she says. 
_____
Graduates with B.A. in urban studies from the University of Pennsylvania
Receives Ph.D. from the School of Public Health at the University of California, Berkeley
Manages team of researchers and policy analysts for Project HOPE, Center for Health Affairs, Bethesda, MD 
Leads workgroup that develops long-term care provisions for the president's 1993 Health Security Act
Serves as deputy assistant secretary for Disability, Aging, and Long Term Care Policy, U.S. Department of Health and Human Services
Works for short period as assistant secretary for aging, HHS
Joins American Association of Homes and Services for the Aging as executive director of the Institute for the Future of Aging Services