March 01, 2009
Leading by example: promoting culture change in nursing homes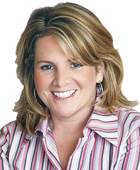 Jill Gilbert

One of the primary concepts behind the Promoting Excellent Alternatives in Kansas (PEAK) award is promoting culture change in nursing homes. Jill Allin, director of sales and marketing for Village Shalom, a continuing care retirement community in Overland Park, KS, spoke with us about the nursing facility's efforts to provide resident-centered care. Village Shalom's nursing home is a two-time PEAK award recipient.

Inviting design

Village Shalom doesn't compromise design when it comes to functionality. Since earning a PEAK award in 2007, the dining room has been "completely gutted," with admirable results. The full-sized stainless steel fridge in the hydration station is well-stocked with snacks and beverages, but the kicker is this: The room is open 24/7. Allin says the goal is to make the area comfortable and inviting "so people want to come and eat, then stay and visit."

A curved wall provides privacy for residents who require eating assistance, but the attractive acrylic design helps maintain the feel of an integrated dining room.

Resident-centered choices

It's not just the décor that makes meals a pleasure. Even with scheduled mealtimes, residents can choose when to eat. Although they don't have access to the full menu, residents can sleep in and have breakfast whenever they want, and the kitchen staff will be happy to prepare a quick option like cereal, toast or eggs. That way, Allin explains, residents' autonomy is supported in a way that staff can easily accommodate. It's a win-win.

Residents also may bring their own safe and fire-resistant furnishings when they move in. Allin says making residents feel at home is worth the extra effort. During a recent remodel, the central nursing station was replaced with a walled area. The idea was to create a private space just for residents and visiting families.

_____


Jill Gilbert is president and CEO of GilbertGuide.com, the industry's leading consumer-based resource for senior care. Its national directory of long-term care facilities and services is combined with expert advice on all aging issues.