November 15, 2015
Lawyers push for ManorCare, Trinity to be sued together in Hepatitis C case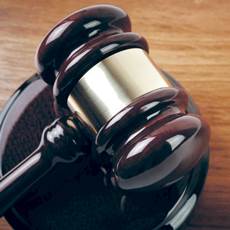 Attorneys representing ManorCare residents want the company to be sued along with Trinity
Attorneys representing two ManorCare Health Services residents affected by a headline-making Hepatitis C outbreak have asked a judge to dismiss a federal lawsuit against the operator so they can sue both ManorCare and its contractor, Trinity Health, in North Dakota state court.
The judge has yet to rule on the request. An attorney for the residents, who originally filed a lawsuit against ManorCare in 2014, said in court documents filed on Thursday that suing the companies together would be the most effective move "in order to obtain complete relief," the Associated Press reported.
The new filings come one week after news broke that the parties involved would attempt to mediate the case.
A spokeswoman for ManorCare said Friday that the company had no comment on the recent filing. A spokeswoman for Trinity told McKnight's the company declined to comment "out of respect for the confidentiality of the mediation process."
Eighteen lawsuits stemming from the outbreak have been filed in North Dakota state court against both companies, according to the Associated Press.
Last month, Manorcare filed a motion in federal court placing the blame for the 2014 Hepatitis C outbreak on Trinity's negligence and alleged failure to train its phlebotomists. The outbreak made up a quarter of all hepatitis C cases since 2008, according to the Centers for Disease Control and Prevention.