August 10, 2012
Lawmaker touts legislation fighting 'observation stay' Medicare loophole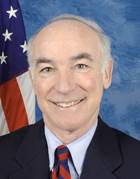 Rep. Joe Courtney (D-CT)
Proponents of a bill to cut out the "observation stay" Medicare loophole got a boost from a House of Representatives member Wednesday.
Rep. Joe Courtney (D-CT), who introduced the House version of the Improving Access to Medicare Coverage Act of 2011 with Rep. Tom Latham (R-IA) last year, visited Beechwood Rehabilitation and Nursing Center, in New London, CT, Wednesday to promote the legislation. The bill, championed by long-term care provider groups, would change a Medicare policy that allows Medicare to deny coverage for nursing home stays that follow hospitalizations coded as "observation" rather than inpatient.
LTC groups have been making a concerted effort to have lawmakers visit skilled nursing facilities, and Latham was an American Health Care Association speaker at the association's congressional briefing in July.
Courtney's visit comes on the heels of a Brown University study that found hospitals and physicians increasingly are admitting Medicare beneficiaries for observation stays. Additionally, a lawsuit filed in Connecticut by the Center for Medicare Advocacy against the federal government seeks to kill the observation loophole.
"The trend of hospitals coding patients as observation is accelerating with every passing year, and the impact on families is financially catastrophic," Courtney told Kaiser.