April 01, 2013
Latest whistleblower lawsuit pricetag runs to $2.7 million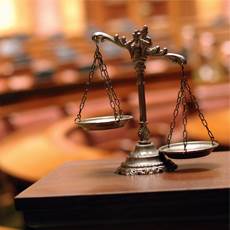 Former nursing home worker confesses to murdering resident in 2007
Federal authorities cracked down on another regional long-term care provider recently, reaching a roughly $2.7 million settlement in a lawsuit centering on alleged false therapy billing.
Tennessee-based Grace Healthcare LLC admitted no wrongdoing but agreed to the settlement, issuing a statement that its "therapy billing statistically exceeded state averages in some of its facilities."
"Simply because Grace's therapy services exceeded state averages did not make the claims for such services incorrect, much less false," the statement said.
Nonetheless, Grace officials said they agreed to the deal to avoid further legal expenses and not further detract from its base operations.
Federal authorities, which entered the case after a former Grace employee levied accusations of billing for unnecessary and unreasonable therapy claims, saw things differently. The former employee, who will receive $405,000 under the settlement agreement, said billings were inflated in order to meet company reimbursement goals from 2007 to 2011.
Grace's billing was an example of "waste and abuse" driven by "financial considerations," said U.S. Attorney for the Eastern District of Tennessee Bill Killian.
Grace will enter into a Corporate Integrity Agreement regarding its therapy services as part of the settlement.
The heat has been turned up since nursing homes were discovered to be overcharging Medicare around $1.5 billion annually, according to a federal report released in mid-November.
An Office of Inspector General report said skilled nursing facilities had upcoded claims for Medicare, either by listing more services than were done or by giving incorrect treatment. Under particular scrutiny are physical, occupational and speech therapy, and ADLs.
The OIG made the following recommendations, which were accepted by federal regulators: expand reviews of SNF claims; identify SNFs billing for higher paying RUGs; monitor new therapy assessment compliance; change the method for determining how much therapy is needed; improve MDS accuracy; and follow up on SNFs that billed in error.