January 01, 2015
Landmark ethics report calls for widespread adjustments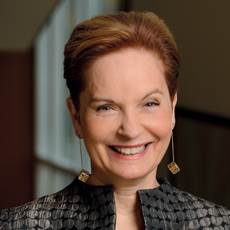 Cynda Hylton Rushton, Ph.D., RN, FAAN
A team of nurses and leaders specializing in clinical ethics has issued an "unprecedented" report on the ethical issues facing the profession.
"A Blueprint for 21st Century Nursing Ethics: Report of the National Nursing Summit" is based on meetings held last summer at Johns Hopkins University in conjunction with the Berman Institute of Bioethics.
The report calls for changes in clinical practice, nursing education, research and policy that will empower nurses to act according to their moral values in an increasingly diverse and pressure-filled environment.
"The need to strengthen the ethical foundation of nursing is urgent, particularly in light of pressures that threaten the integrity of individual nurses, the profession, and the people they serve," the team wrote in its executive summary.
Over the next year, project organizers and partners will disseminate the report, refine it, begin implementing action plans and build a directory of nurses with expertise in ethics.
The report comes as the American Nursing Association prepares to launch a revised code of ethics in June.
The complete report is available at www.bioethicsinstitute.org/nursing-ethics-summit-report. Nurse feedback pages are embedded within the online text.