February 06, 2008
Koren to lead Advancing Excellence campaign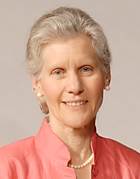 Dr. Mary Jane Koren

Mary Jane Koren, MD, MPH, has been elected steering committee chair of the Advancing Excellence in America's Nursing Homes campaign for 2008. Currently assistant vice president of the Commonwealth Fund's Program on Quality of Care for Frail Elders, Koren is a veteran advocate for quality nursing home care.

The Advancing Excellence in America's Nursing Homes campaign, which started in 2006, is a two-year, voluntary campaign that monitors quality of care in nursing homes, promotes excellence in caregiving, and acknowledges the critical role nursing home staff have in providing care. Providers must choose at least three of eight caregiving goals to pursue. After one year, nearly 40% of the nation's nursing homes had signed up to take part.

"We must build on the foundation we've established together in order to transform nursing homes to be the very best for all those served and employed, as well as a source of pride and satisfaction for all those whose careers are dedicated to long-term care," said Koren in accepting the campaign's lead role.

For more information, visit: http://www.nhqualitycampaign.org.