March 20, 2008
Klaassen gives up Sunrise chair post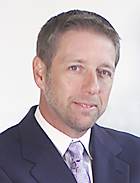 Sunrise's Klaassen steps down as CEO
Paul J. Klaassen, founder and chief executive of Sunrise Senior Living Inc., is stepping down from his position as board chairman.
The embattled assisted living chain this week also disclosed a host of other governance changes. Lynn Krominga, a lawyer who joined the company in September of last year, will take over as chair. Klaassen will remain CEO and both he and his wife, Teresa, will remain on the board.
The company also plans to destagger board terms, create two independent director posts, limit board committee membership to five years, develop a CEO succession plan and create a governance and compliance committee to monitor company practices.
Sunrise, which has been grappling with accounting irregularities and insider trading accusations, faces delisting from the New York Stock Exchange for failing to report 2006 annual earnings. In a release issued Wednesday, the company said its filing deadline has been extended until Monday at which time trading in Sunrise stocks will be suspended.
The SEIU pension fund, which initially raised concerns about unethical financial practices at the company, said that the changes announced this week come too late.
"The company belatedly implemented certain of the governance changes that we and other shareholders have long been advocating, but the changes come too late to protect shareholders' interests," Stephen Abrecht, executive director of the fund, told The Washington Post.