March 01, 2012
Kindred may save the day for well-known LA nursing home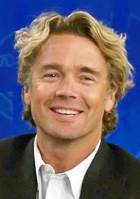 Kindred may save the day for well-known LA nursing home

One of Hollywood's most famous nursing homes has started readmitting residents, and may stay afloat due to a possible agreement with Kindred Healthcare.

The company and the board of the Motion Picture & Television Fund have been negotiating a deal where Kindred would invest in long-term acute care services at the Wasserman campus in Woodland Hills, according to the Los Angeles Times.

The deal was expected to be finalized by the end of 2011, but the MPTF board became skittish over whether a moratorium on building long-term acute care facilities would be extended by Congress, the Times reported. The moratorium, part of an attempt to keep Medicare costs down, is scheduled to expire at the end of 2012 but may be revived in an election year.

But the proponents of keeping the facility open received good news in January, when MPTF said it was accepting new residents to the long-term care unit for the first time in three years.

"We are excited to finally be able to bring more residents into long-term care," said Bob Beitcher, president and CEO of MPTF. "This will be a pivotal moment for current long-term care residents and their families, other campus residents and staff. It will restore the continuum of care on campus everyone has been hoping for."

The MPTF said in 2009 that it would close Woodland Hills, but it reneged after a high-profile outcry that included Hollywood actors.

While Kindred has not spoken publicly about a future with Woodland Hills, the Times reported that the deal would have the company assuming financial responsibility for the acute-care facility under a separate license and providing $10 million for a partial remodeling. The MPTF would kick in another $10 million raised from private donors. A deal last year between the fund and Providence Health fell apart.