November 14, 2016
Kindred buys Ventas facilities for $700M, plans for skilled nursing exit in 2017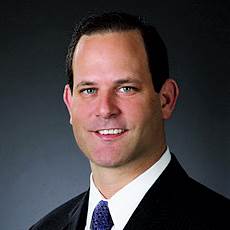 The deal gives Kindred "flexibility" ahead of its skilled nursing exit, Breier says
Kindred Healthcare Inc. plans to purchase 36 skilled nursing facilities from Ventas Inc. for $700 million as part of its plan to exit the skilled nursing sector, the operator announced on Monday.
The agreement allows Kindred to purchase all or some of the 36 facilities, which it already operates. Leases for any facilities not acquired by Kindred by April 30, 2018, will be renewed at their current rent levels through 2025.
Company officials said they will continue to operate the Ventas facilities, which include a combined total of 4,363 licensed nursing beds, during the sale process.
Kindred, which announced its departure from the skilled nursing business last week, says it intends to resell all of the facilities it acquires as part of the exit.
"With the option to cause the sale of the Ventas Properties, we have the flexibility to pay Ventas as we sell these properties, in conjunction with the sale of our other nursing center assets," said Kindred President and CEO Benjamin Breier in a statement. "While the timing of our exit from the skilled nursing facility business depends on a number of factors, we are targeting completion of the exit prior to the end of 2017."
Kindred's skilled nursing portfolio includes the 36 Ventas facilities, 26 facilities the company owns and 25 that are rented from other companies. Kindred expects to bring in $100 million to $300 million from the sale of the portfolio.