April 11, 2018
Kaiser Study: Nursing homes have fewer residents, but those residents need more help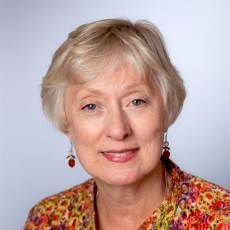 Charlene Harrington, RN, PhD, FAAN
Though occupancy rates fell between 2009 and 2016, the needs of nursing home residents have grown considerably — placing more demands on sometimes unprepared nursing staff, according to an in-depth analysis published by the Henry J. Kaiser Family Foundation.
In 2016, nearly half of nursing home residents had a dementia diagnosis, and just under one-third had other psychiatric conditions such as schizophrenia, mood disorders or other diagnoses. In addition, the report found nearly two-thirds of residents received psychoactive medications, including anti-depressants, anti-anxiety drugs, sedatives, hypnotics and antipsychotics.
Average total nursing hours increased to 4.1 per resident day for 2016, up from 3.9 in 2009, but the report noted wide variations by state and said many of the overall hours are are still accounted for by non-licensed nursing aides.
"Over the past 25 years, numerous research studies have documented a significant relationship between higher nurse staffing levels, particularly RN staffing, and the better outcomes of care," wrote lead researcher Charlene Harrington, RN, Ph.D., FAAN, professor emeritus at the University of California-San Francisco School of Nursing. "Nursing assistants who provide most of the care to these individuals often have limited training in working with this [behavioral health] population. … Regulations could implement ACA requirements to improve the quality of care for residents with cognitive impairments and further restrict the use of psychotropic agents."
The report, published April 3, helps to highlight recent trends in skilled nursing, both nationally and regionally, and is intended to help policymakers understand recent changes or identify areas of focus. It is based on the federal Online Survey, Certification, and Reporting system (OSCAR) and Certification and Survey Provider Enhanced Reports (CASPER) system and also examines staffing levels, payment, and compliance.
The most common deficiencies in 2016 were given for failures in infection control, accident environment, food sanitation, quality of care, and pharmacy consultation.
"In 2016, more than one in five facilities received a deficiency for actual harm or jeopardy," Harrington wrote. "As with other outcomes, there was wide variation across states in these outcomes; however, some states had high rates across all top ten deficiencies."
Other key findings of the report include:
Between 2009 and 2013, the average number of deficiencies per facility declined from 9.33 to 7.28, though there was a slight increase between 2013 and 2016.
The proportion of for-profit facilities increased from 67% in 2009 to 69% in 2016.
Medicaid is the primary payer source for most certified nursing facility residents, with 62% of residents — about 832,000 people — having Medicaid as their primary payer in 2016. States in the East have higher Medicaid population shares.