February 08, 2018
Judge relieves Consulate of $350M FCA verdict penalty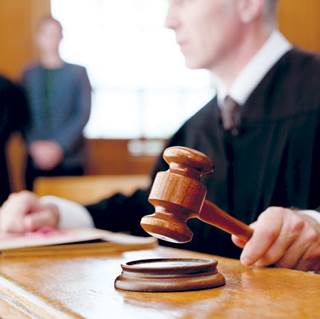 Judge rules that payments might not have been withheld even with knowledge of wrongdoing
A federal judge erased a $347 million False Claims Act verdict against a rehab provider because the judge felt it was unlikely that government would have withheld payments even if it was aware of billing violations.
U.S. District Judge Steve D. Merryday's Jan. 10 decision was based on the U.S. Supreme Court's ruling in Universal Health Services v. Escobar. In that case, the justices ruled that federal and state payments made after the defendants' claims were "very strong evidence" that the allegations weren't material.
In the more recent case, former employee Angela Ruckh claimed that Consulate Health Care, previously known as La Vie Rehab, initiated Medicare and Medicaid therapy claims. A Feb. 15, 2017 jury verdict ruled against the provider, leading to $115 million in Medicare and Medicaid damages that were tripled under FCA provisions. On top of that was a nearly $2.5 million penalty based on a minimum of $5,500 for each of 446 cited false claims.
As the whistleblower, Ruckh, a consulting nurse, was expected to receive 15% to 25% of the money Consulate was to pay.
The case, which was heard in the U.S. District Court for the Middle District of Florida, was notable for its use of the controversial method of statistical sampling, which an appeals judged approved.
The company claimed that Ruckh's evidence didn't back up her allegations and that her time working at two of its facilities did not give her knowledge of the operations at the provider's other 51 Florida locations. A federal judge ruled, however, that the case could proceed despite Ruckh's "scant" evidence. At one point, an expert found that 128 out of 320 Medicare claims reviewed had inflated RUG levels.
A Consulate spokeswoman told McKnight's after the ruling that the company would not comment on the judgment at the time