December 17, 2014
Judge issues ruling in $1 billion nursing home case, says IL governor's firm not responsible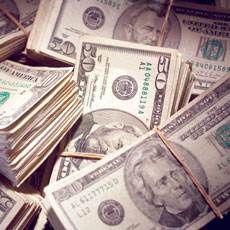 Judge issues ruling in $1 billion nursing home case, says IL governor's firm not responsible
A federal bankruptcy judge tentatively ruled that two New York businessmen, and not a private equity firm formerly led by the incoming Illinois governor, are responsible for $1 billion in nursing home wrongful death liabilities.
On Tuesday, the judge identified Murray Forman and Leonard Grunstein as the guilty parties. They were "New York-based partners in the nursing home business" formed by GTCR, according to the Chicago Tribune. GTCR is the private equity firm formerly led by Governor-Elect Bruce Rauner (R).
In 2006, the GTCR nursing home company — Trans Healthcare Inc. — was facing 150 lawsuits. Judgments eventually totaled more than $2 billion. About $1 billion in judgments became part of a bankruptcy case that went before Judge Michael G. Williamson of the U.S. Bankruptcy Court of the Middle District of Florida.
Plaintiffs alleged that GTCR participated in a "bust-out scheme" by trying to transfer and hide assets to avoid paying the legal damages.
On Tuesday, Williamson said GTCR's Principal and Director of Nursing Homes Edgar Janotta was not a mastermind of this scheme, but was "duped" by Forman and Grunstein. The judge determined that after purchasing assets of the nursing home company in 2006, these two men tried to transfer ownership to an elderly graphic artist with "no knowledge" of the company, the Tribune reported.
The actions taken by Forman and Grunstein bear "all the hallmarks of fraud," Williamson said.
Williamson's "tentative verdict" is meant to spur a mediated settlement in the case, the Tribune stated. GTCR parties will not be required to participate in the mediation, the judge said.
Throughout the case, Rauner has maintained that he was not responsible for the management of the nursing homes in question, and he was not a named defendant.