October 04, 2010
Judge approves Illinois plan to move mentally ill out of nursing homes, into the community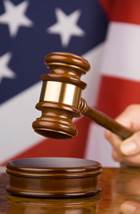 Tort reform still a pipe dream for providers
More than 4,300 mentally ill nursing facility residents in Illinois will now have the option to move into community care-based settings.
U.S. District Judge William Hart signed the order on Wednesday. It was made public on Thursday, according to a Los Angeles Times report. Under terms of the agreement struck by Illinois state officials and the American Civil Liberties Union, residents in 12 state-run nursing facilities, known as "institututions for mental diseases" (IMDs), will be allowed to undergo voluntary screenings. These screenings will determine whether they can be moved to less restrictive, more appropriate care settings. Hart's approval allows this plan to move forward.
A substantial number of families of the mentally ill residents voiced concerns that a mass exodus of residents would cause some of the facilities to close. This, in turn, could force some other residents into less appropriate care settings, or out onto the streets. In his ruling, Hart acknowledged these concerns, but he noted that the agreement provides that no residents will be left without appropriate housing options due to the closing of an IMD.