June 06, 2016
Insurers rattled by Medicaid managed care's big changes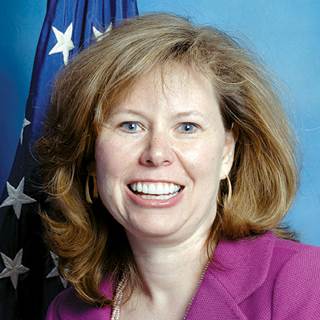 Vikki Wachina, CMS deputy administrator in charge of Medicaid program oversight
The government's first major overhaul of the Medicaid Managed Care program in 14 years is unlikely to affect provider reimbursements, but insurers continue to take exception with one provision allowing beneficiaries to switch plans if their providers are dropped.
According to the Department of Health and Human Services, 39 states and the District of Columbia contract with private managed care plans to furnish services to Medicaid beneficiaries, almost two-thirds of whom are enrolled in managed care.
In announcing the plan, HHS noted that the modernization effort will support state delivery system reform efforts, strengthen key consumer protections and program integrity by improving accountability and transparency, and align key rules with those of other health coverage programs, including Medicare Advantage.
The plan also will establish Medicaid's first Quality Rating System and clarifies states' authority to enter into contracts that pay plans for quality or encourage participation in alternative payment models and other system reform efforts. The development of the QRS will include flexibility for states to develop their own alternative, CMS said.
Insurance industry concerns over a mandated minimum 85% medical-loss ratio in the plan were quelled when analysts determined most plans already were in compliance.
But a controversial provision still rattling the industry would require states to permit managed Medicaid enrollees to drop coverage and switch to another managed care or fee-for-service plan if their long-term care provider is terminated from their network.
The provisions of the rule will be implemented in phases over the next three years, starting on July 1, 2017.