September 15, 2010
Illinois/New York nursing home association chief fired, to repay $670,000 in misused funds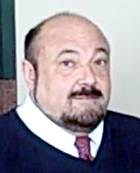 Illinois/New York nursing home association chief fired, to repay $670,000 in misused funds

Dennis Bozzi, the former long-time president and CEO of Life Services Network of Illinois, has acknowledged misappropriating approximately $670,000 and will repay it to the nursing home group, its new leader said Tuesday. Meanwhile, the New York Association of Homes and Services for the Aging, Bozzi's employer since last October, fired him on Sunday after an emergency conference call of its board of directors to discuss his Illinois activities.

The prospect of criminal charges "certainly is within the realm of possibility," LSNI President Christopher E. Laxton told McKnight's on Tuesday. Citing an "ongoing federal investigation," however, Laxton declined comment on some aspects of the situation.

A spokesman for the U.S. Attorney's Office in Chicago said no charges had been filed against Bozzi in the Northern District of Illinois by Tuesday evening, adding that he could neither confirm nor deny the existence of any possible investigation until charges were filed and become a matter of public record. A call to Bozzi's Chicago-area residence was not returned Tuesday. He cleaned out his New York office over the weekend before having his contract terminated; his family remained in the Chicago area during his 11 months working for NYAHSA.

Laxton said LSN board members discovered financial irregularities in December while performing basic checks after Bozzi had departed for a new job with NYAHSA, another advocacy group for nonprofit long-term care providers. After confirming problems internally, they then informed the newly hired Laxton, who succeeded Bozzi on Jan. 11 of this year, and federal authorities.

Investigators, led by the Internal Revenue Service, instructed LSNI leaders in February to not discuss the Bozzi case with even its New York or national counterparts, but the agency relaxed the restriction late last week, Laxton explained.

"We have aggressively sought, and Mr. Bozzi has agreed to pay, restitution to LSNI in conjunction with a series of broad admissions set forth in a restitution agreement," Laxton told the group's 550 member facilities in an e-mail on Monday. Bozzi misused cash advances and a corporate credit card to fund a wide range of personal goods and services essentially on a monthly basis, Laxton said Tuesday.

He added that new governance and accountability measures have already been put in place and emphasized that "this incident has in no way diminished our day-to-day operations."

He said no other employee has been implicated in Bozzi's dealings, but, citing personnel matters, he declined to say whether any other LSNI employee faced disciplinary measures for lax or neglectful accounting duties during Bozzi's tenure.

Bozzi left LSNI at the end of September 2009—after 22 years with the organization—to lead the larger New York group. He has not been accused of financial irregularities by the New Yorkers, although NYAHSA Board Chairman Michael Fassler said in an e-mail to members on Monday that the association has hired "external professionals" to investigate. NYAHSA Senior Vice President Dan Heim was named interim president/CEO of NYAHSA and its affiliates. The board, which faces the daunting prospect of conducting a second search for a president/CEO in 12 months, will determine its strategy for doing so in the next 30 days, Fassler said.