August 23, 2013
ICD-10 implementation requires planning now, CMS advises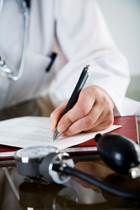 Healthcare providers should start preparing for the fall 2014 implementation of ICD-10 codes, Centers for Medicare & Medicaid Services experts advised during a webinar yesterday.
ICD-10 codes will replace ICD-9 codes on Oct. 1, 2014. They apply to all Health Insurance Portability Accountability Act-compliant healthcare provider reports, including MDS 3.0.
Hospitals, skilled nursing facilities and other organizations under HIPAA should start education six to nine months before the switch, which means providers should have a plan ready to go by early 2014, according to Sue Bowman, senior director, coding policy and compliance at the American Health Information Management Association. Pat Brooks, senior technical advisor to the Hospital and Ambulatory Policy Group, was also on the call.
ICD-10 plans may include a training schedule and meetings with electronic health record vendors to discuss the switch. However, if the training sessions are started too early, Bowman warned clinical staff could forget the ICD-10 changes, thus requiring additional training.
Bowman also recommended healthcare organizations concentrate their efforts on relevant codes pertaining to their specialty. In long-term care, providers will have to become familiar with codes for diseases afflicting seniors. For instance, when coding pneumonia, providers will have to indicate whether influenza was present during the illness' onset. That will require a separate code from "unspecified organism" pneumonia.
"The more details really make the system easier to use than ICD-9 because instead of scratching your head with the outdated codes and language, it's much more specific," Bowman said.
ICD-9 has been used for almost 40 years.
The slide presentation is available online. To view ICD-10 coding changes and more, visit CMS' website.