November 01, 2011
I couldn't live without...ReBound diathermy unit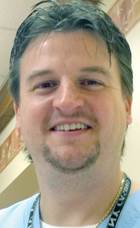 Francis Rosana

Francis Rosana, a physical therapist at Christ the King Manor, in DuBois, PA, says ReBound is the most requested physical therapy modality at his facility, which has 160 skilled nursing beds.

"The biggest challenge is scheduling who is going to get it next," Rosana said. "We just have one unit and at certain times, we can have it booked all day."

One treatment with the ReBound diathermy unit lasts a maximum of 20 minutes per day.

"Diathermy has a slow, prolonged heating effect, not an instant burst," he said.

He uses ReBound on patients with back spasms, neck strain, osteoarthritis, sore hips and knees and other painful conditions, although it's contraindicated for patients with joint replacements.

"The effectiveness of this diathermy unit far exceeds ultrasound therapy, moist heat, or other electro-thermal modalities," Rosana says.

Pain relief
ReGear Life Science's ReBound diathermy product is a portable unit featuring a cuff that can be wrapped around a patient's sore back, stiff limbs or painful joints. It provides gradual, sustained heat to help increase range of motion.

For more information: www.regearlife.com; (412) 446-1440

Is there something you couldn't live without? Write Mary Gustafson at mary.gustafson@mcknights.com.