July 05, 2012
I couldn't live without...QuietCare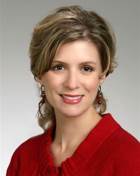 Sheri Peifer
California-based senior services and housing operator Eskaton uses Care Innovations' QuietCare system to better monitor its residents and improve staff communication in memory care communities.
QuietCare's standard pull-cord and pendant system has a motion sensor that sends alerts to staff members when an unexpected event occurs. Prior to QuietCare, Eskaton relied on a pull-cord system.
Sheri Peifer, Eskaton's senior vice president of innovation and strategic development, says it helps staff members better individualize care for residents.
Sensor alerts tell staff when a resident needs the bathroom, she says.
"We have found benefit in proactively identifying health concerns, such as urinary tract infections, which if left untreated, would cause increased risk of confusion, potential falls and a possible emergency room visit."
Wireless monitoring system
QuietCare uses motion-sensor technology that "learns" the daily living patterns of senior community residents through motion sensor technology. This can help decrease fall risk and help with an individualized care plan.
For more information:
www.careinnovations.com;
(800) 450-0970