April 02, 2012
I couldn't live without... Interactant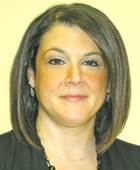 Jennifer D'Angelo

Prior to adopting Health Care Software's Interactant solution, Jennifer D'Angelo, the assistant vice president of information services at Christian Health Care Center in Wyckoff, NJ, was spending too much time navigating a clunky billing system.

It became clear that she needed a new system that allowed her to manage the billing systems for multiple sites.

"We knew that in order to survive in the healthcare industry we needed a system that could handle all of our organization's requirements. We also needed real-time analytics be able to bill and collect more efficiently," D'Angelo says.

After researching and shopping for solutions, D'Angelo said she found that HCS's Interactant solution was the most user friendly. Setup and training were simple, according to D'Angelo.

"My favorite feature is the dashboard, which shows us real-time information," she explains.

LTC software
Health Care Software's Interactant solution helps multi-site long-term care facilities manage registration, census, MDS, care planning, clinical documentation, PPS billing, HIPAA compliance and financial tools using scalable relational database technology.

For more info: (800) 524-1038; www.hcsinteractant.com



Is there something you couldn't live without? Write Mary Gustafson at mary.gustafson@mcknights.com.