October 01, 2013
I couldn't live without ... HealthMEDX clinical EMR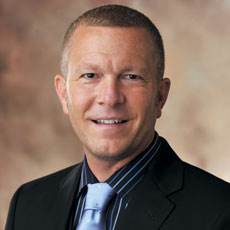 Michael Mutterer, Riverside Medical Center
When Michael Mutterer became vice president of senior services at Riverside Medical Center in Illinois in 2011, his first priority was introducing clinical electronic medical record technology in its post-acute facilities. Mutterer wanted a rapid implementation at Riverside, which he described as "progressive."
HealthMEDX worked with him to integrate its clinical EMR quickly. That made Riverside staff feel less anxiety around the change, Mutterer said. The nursing staff quickly embraced the technology, thanks in part to its intuitive interface.
The technology helps integrate care across acute and post-acute settings, and Riverside's chief medical information officer praised the software as user-friendly for doctors.
"To see a physician who's very IT-minded come to me and say this is phenomenal, that's a sign we've picked the right product," Mutterer said.
User-friendly EMR
HealthMEDX Vision EMR simulates the look and feel of paper charts. It automates and integrates the clinical, financial and CRM functions across all care settings.
For more information:
(877) 875-1200
www.healthmedx.com
Is there something you couldn't live without?
Email Tim Mullaney at
tim.mullaney@mcknights.com