December 01, 2013
I couldn't live without ... Caremerge Quality Measures program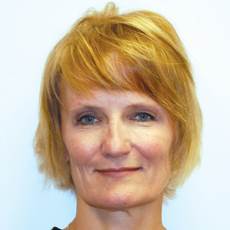 Ruta Prasauskas, RN, of BMA Management Ltd.
Caremerge's Quality Measures program is simple to use but can help long-term care providers thrive in an increasingly complex healthcare system, according to Ruta Prasauskas, RN, MHS, director of wellness at BMA Management Ltd. in Illinois.
BMA began piloting the Caremerge application in July. The HIPAA-compliant, web-based program allows caregivers to capture and access resident data via PC or mobile devices.
Prasauskas said BMA can now easily run reports on this data, such as rate of hospitalizations, and say to managed care organizations, "This is the value of being with us," she noted.
The system generates reminders and notifications, and shows information at a glance, helping nurses be proactive about care, Prasauskas added. It also can be used by residents or family members, supporting independence and communication.
App for data-driven care
Facilities can use Caremerge apps to more easily capture and report data on quality measures. Notifications, instant messaging and other features can improve workflow and outcomes.
For more information:
(888) 996-6993
www.caremerge.com