January 01, 2015
I couldn't live without . . . My InnerView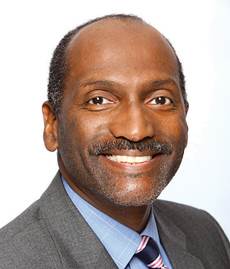 Percell Smith, Trinity Senior Living Communities
Senior care leaders interested in setting a higher bar when it comes to long-term care resident and family satisfaction should look no further than My InnerView by the National Research Corporation, according to Percell Smith, Jr., vice president of resident loyalty at Trinity Senior Living Communities.
Trinity, which provides resident-centered care for more than 35,000 seniors at 37 communities in Michigan, Illinois, Indiana, Iowa, Ohio and Maryland, began working with My InnerView in 2009. It adopted the system as a way to better understand the needs and behaviors of its customers. The program offers resident and family surveys, as well as reporting and improvement programs that focus on achieving high customer satisfaction, Smith says.
Another feature is that My InnerView allows long-term care facilities to benchmark themselves against a large peer group.
Measuring satisfaction
My InnerView offers a variety of options for measuring important behavioral data elements, including customer satisfaction surveys, discharge and short-stay surveys.
For more information:
(800) 388-4264
www.nationalresearch.com/products-and-solutions/my-innerview/