December 09, 2013
Huge number of therapy claims stuck in manual review limbo for months, NASL study finds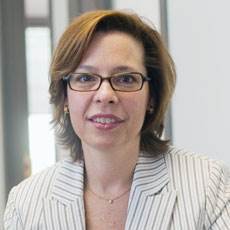 NASL's Cynthia Morton
A much-criticized system of reviewing certain Medicare therapy claims still is beset by problems, with about a third of this year's claims awaiting processing, according to a recently released survey from the National Association for the Support of Long-Term Care.
The manual Medicare review (MMR) process applies to Part B claims filed after a beneficiary has hit a $3,700 annual threshold for occupational therapy or combined physical therapy/speech-language pathology services.
Less than 25% of the MMR claims submitted since Jan. 1, 2013, have been paid, according to the survey. More than a third have been denied, and another third are still in process, despite a provision that all the reviews are to be completed within 10 days.
The survey included eight NASL member organizations of various sizes, which provide therapy in long-term care settings. Skilled nursing facility residents account for 72% of all MMR reviews for physical therapy/speech-language pathology and 82% of all MMRs for occupational therapy, according to estimates the Moran Company calculated for NASL. The MMRs pose administrative and fiscal burdens, especially in 11 states that require the review prior to payment.
The MMR process has faced fierce criticism since it began in Oct. 2012. The bungled implementation of the reviews sparked provider outrage and was described in a Government Accountability Office report released in July. In April 2013, the American Health Care Association blasted the MMR system in a letter to the Centers for Medicare & Medicaid Services.
AHCA, the nation's largest long-term care provider association, praised the NASL survey and joined in its call for lawmakers to fix the process. Recommendations include stricter enforcement of the 10-day review period and, ultimately, the creation of a more streamlined system.
Congress may act on the matter this week. The therapy caps and reviews are part of the Medicare physician payment bill that will be marked up Thursday by the Senate Finance Committee. The House Ways & Means Committee has indicated it may take up the bill in that chamber this week as well. Lawmakers could repeal the therapy caps altogether but the likelihood of that is hard to determine, according to a source familiar with the negotiations.
NASL Executive Vice President Cynthia Morton is encouraging reform advocates to make their voices heard.
"It's the perfect time for stakeholders to press Congress," she told McKnight's.