August 01, 2010
House repeals RUG-IV delay; 'doc fix' extended to Dec. 1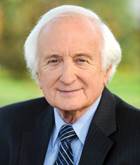 Sen. Carl Levin (D-MI)

Long-term care providers could be facing several regulatory changes.


The Centers for Medicare & Medicaid Services in late June proposed a rule that would cut payment rates for Medicare Part B therapy when nursing home residents receive multiple procedures the same day.

It could reduce therapy reimbursement among all Medicare Part B settings by 12%, said Peter Clendenin, executive vice president for the National Association for the Support of Long Term Care.


Meanwhile, the House passed a bill that would restore the original start date of Resource Utilization Group-Version Four (RUG-IV) to this October from October 2011. As of press time, the Senate had not voted on the bill, the Veterans', Seniors' and Children's Health Technical Corrections Act of 2010 (H.R. 5712). RUG-IV, the resource classification system, is tied to the third version of the Minimum Data Set (MDS 3.0), which is scheduled to start this October.

Another significant development was the passage of a temporary Medicare physician pay fix. Medicare doctors, who were scheduled to receive a 21% pay cut, will receive a 2.2% pay raise instead. It will expire at the end of November. Nursing home therapy reimbursement rates under Medicare Part B are tied to the physician pay schedule.