April 30, 2013
House bill would tighten Medicaid eligibility for long-term care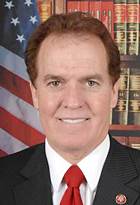 Rep. Phil Gingrey (R-GA)
A new House bill would reduce the amount of home equity that is exempted when determining Medicaid eligibility for long-term care. The "Medicaid Program Integrity Act of 2013" would give states the option of setting the home equity exemption as low as $50,000.
The bill is sponsored by Reps. Charles Boustany (R-LA), Marsha Blackburn (R-TN), Phil Gingrey (R-GA) and Patrick Tiberi (R-OH). The four say the current home equity exemption enables people with substantial assets to unfairly tap into taxpayer dollars. In some states, people can hold on to more than $500,000 in home equity while funding long-term care through Medicaid. The four lawmakers also say states need greater flexibility in how they fund long-term care.
"This legislation responds to calls from numerous state governors asking for permission to preserve Medicaid benefits for the truly needy," Boustany said. "Federal rules should not force states to disregard more than a half million dollars in home equity and the entire amount of other valuable assets when determining eligibility for welfare benefits."
Private long-term care insurance should be expanded, and the federal government should increase efforts to inform the public that Medicare does not fund long-term nursing home stays, wrote Boustany, Blackburn and Gingrey on Monday.