March 01, 2012
Hospital stays now under fire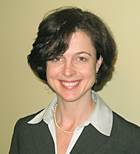 Anne Tumlinson

Skilled nursing facilities should promote their efforts to better reduce rehospitalizations, a policy expert warns.

"Post-acute care providers will have to understand how they perform relative to their peers," Avalere Health's Anne Tumlinson said in a recent webinar.

Hospitals will face penalties for patients who are unexpectedly readmitted for acute myocardial infarction, heart failure and pneumonia starting in fiscal 2013, with the list broadening in 2015. Long-term care providers should be able to show what they are doing, she said. Reducing rehospitalizations is a goal of long-term care groups and the federal government.

"Observe and collect information that shows risks of rehospitalization," Tumlinson said.