July 24, 2012
Hospital readmissions double Medicare expense, more likely from certain settings, analysis shows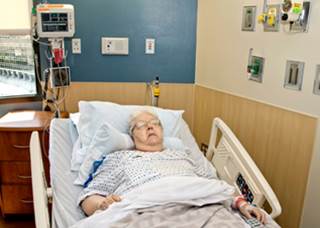 Hospital readmissions double Medicare expense, more likely from certain settings, analysis shows
Medicare expenditures for beneficiaries who are readmitted to the hospital within 60 days are twice as high as expenditures for beneficiaries who aren't readmitted, a new analysis sponsored by the home health industry finds.
A Medicare beneficiary who is readmitted to the hospital following an acute-care episode costs Medicare roughly $33,000, compared to $15,000 for one who is not, according to research conducted by the healthcare consulting firm Dobson DaVanzo & Associates. Investigators analyzed Medicare claims data for a 5% sample of Medicare beneficiaries between 2007 and 2009.
Regardless of original setting, more than one-fifth (22%) of 60-day post-acute care episodes include at least one readmission, with Medicare expenditures increasing substantially with each added readmission, researchers found. Of that readmissions subgroup, 12.8% (less than 3% of all episodes) originated from skilled nursing facilities, 13.7% from home health care, and 62% directly from general community settings.
Curbing hospital readmissions will become increasingly important for long-term care facilities as they attempt to form partnerships with acute care providers in accountable care organizations or for bundled payment initiatives. Hospitals soon will be penalized for preventable readmissions, making their choice of care partners more important than ever.
The analysis was sponsored by the Alliance for Home Health Quality and Innovation, an organization that represents home health providers. These findings were published in the fourth and final working paper of the AHHQ's Clinically Appropriate and Cost-Effective Placement research project. Click here to read the full report.