May 05, 2016
Hospice use does not raise care costs in long-stay SNF residents' final months of life, study finds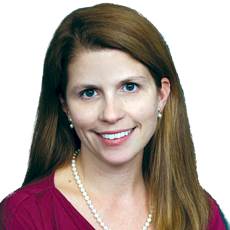 The cost of hospice care appears to be offset by lack of hospitalizations and subsequent post-acute stays, Unroe says
The use of hospice services doesn't increase care costs for long-stay nursing home residents in their last six months of life, according to a new analysis.
The analysis, conducted by researchers at the Indiana University Center for Aging Research and the Regenstrief Institute, studied data from 2,510 long-stay nursing home residents decedents.
"Hospice care is not always a perfect fit in nursing homes — it can be difficult to determine when a person with advanced dementia, for example, has truly reached the end of life," said lead researcher Kathleen Unroe, M.D., MHA, in a statement on the findings released Thursday.
More than one-third of the decedents received hospice services in their final months, but researchers found those services didn't raise overall care costs. The cost of hospice services within the nursing home was likely offset by the decedents' lack of expensive hospitalizations and subsequent post-acute care stays, researchers said.
The analysis also showed that Medicare and Medicaid costs remained relatively unchanged by hospice services, with overall costs and Medicare costs even dropping in the 30 days before a resident's death.
"Despite concerns that Medicare's hospice benefit is not being used appropriately in nursing homes, we didn't find evidence of cost shifting between Medicare and Medicaid," Unroe said.
Unroe's findings rebut previous research that found hospice care costs on the rise, particularly in longer stays or near a resident's end of life. A study released last May by Brown University found that Medicare costs per person rose for nursing home residents who elected to receive end-of-life hospice services. The Wall Street Journal echoed Brown's findings in a recent report, showing overall Medicare spending to skyrocket as hospice stays among beneficiaries lengthen.
The majority of the decedents whose data was used in the analysis were poor, non-white and had high healthcare costs — all groups typically left out of healthcare utilization studies — but the decedent's' age, race and gender had no effect on the study's findings, researchers noted.
The study found few differences in clinical or demographic characteristics between people who received hospices services at the end of life, and those who didn't, with two exceptions. People with cancer diagnoses, in nursing homes and in other care settings, were more likely to receive hospice than other patients. Residents with advanced dementia also had an increased use of hospice services.
"An active debate about length of stay, reimbursement and other aspects of Medicare and Medicaid payment reform is underway. Our study provides data relevant to the evolving policy landscape surrounding hospice care," Unroe said.
The study's findings were published online ahead of print in the Journal of the American Geriatrics Association.