March 01, 2014
Hospice co-owner charged with upcoding, obstruction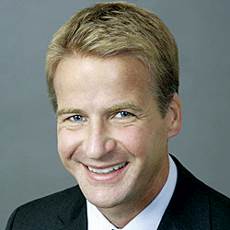 Fardon charges that a hospice owner engaged in an "extensive scheme."
An Illinois hospice company owner was charged with Medicare and Medicaid fraud after allegedly falsifying levels of care.
Seth Gillman, corporate agent, administrator and one-quarter owner of Passages Hospice LLC, was charged with one count each of healthcare fraud and obstructing a federal audit, according to a Jan. 27 statement from the office of Zachary T. Fardon, U.S. Attorney for the Northern District of Illinois.
Gillman, an attorney, also serves as agent and secretary at Asta Healthcare Company Inc., which operates Asta Care Center nursing homes throughout Illinois.
From August 2008 to January 2013, Gillman allegedly trained nurses to move hospice patients into general inpatient (GIP) care for dubious reasons, resulting in per-day payments more than four times higher than routine care rates. Some Asta nursing home residents received hospice services through Passages for years, even though life expectancy is supposed to be six months or less to qualify for hospice reimbursements through federal health programs, the charges state.
Prosecutors also allege that in 2008, Gillman paid hefty bonuses to Passages directors based on the amount of GIP care. Gillman also paid himself bonuses that exceeded $830,000, the charges state.
As a result of a 2009 patient file review and report by an outside consultant, and a 2010 internal audit, prosecutors charge that Gillman knew that many of Passage's patients were improperly placed on general inpatient care, and that some were placed there without a medical director's approval. Gillman and others allegedly altered patient files in 2009 and 2010 to erase evidence of misconduct.
The charges are against Gillman, not the hospice company, a Passages spokeswoman emphasized in a comment on the McKnight's website. Passages' services will not be interrupted, she wrote.