August 02, 2011
Higher bedsore rates seen at predominantly black facilities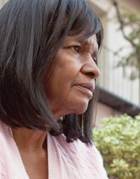 Higher bedsore rates seen at predominantly black facilities

Black nursing home residents are more likely than white residents to develop pressure wounds, a new study reveals.

Researchers say this finding is consistent with previous studies that suggest disparities are due to differences in care between nursing homes with predominantly black or white residents. In this study, researchers from the University of Iowa investigated whether quality improvement efforts led by the Centers for Medicare & Medicaid Services have helped lessen this disparity.

The researchers tracked pressure ulcers reported between 2003 and 2008 by more than 12,000 U.S. nursing homes. Full study results appear in the July 13 issue of The Journal of the American Medical Association.

While the overall number of pressure wounds declined, blacks remained more likely to develop the sores. When researchers took a closer look at the racial makeup of individual facilities, they noticed that both blacks and whites were more likely to get pressure wounds at nursing homes with a higher percentage of black residents than facilities that had almost all white residents. Investigators noted that this could be due to a number of factors, such as higher turnover and lower staffing ratios in facilities with more black residents.

Researchers said encouraging policymakers to address racial disparities in care and providing incentives for improvements could help.