July 01, 2009
High-tech home excels: going paperless is one path to success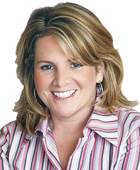 Jill Gilbert

Okeechobee Healthcare Facility, a 190-bed nursing home in Okeechobee, FL, recently received a five-star quality rating from the government. "The most important asset a facility has is its employees," states Administrator Andrew McKillop. But that's not the only secret to the facility's success. Here's another one: Okeechobee Healthcare has gone progressively paperless over the past seven years.

Moving paper mountains

McKillop says he implemented the CareTracker system about five years ago after the director of nursing noticed how much time the aides' paperwork consumed. The CareTracker stations, built directly into the wall, are located throughout the facility for easy access. To ensure HIPAA compliance, staffers have access only to the residents who are in their charge, and only through a secure ID system that requires both a fingerprint and a personal input code. All data is backed up daily.

According to McKillop, aside from the required initial training, the system saves time by eliminating extra steps such as the traditional time clock (when employees sign in, the information is transmitted directly to the payroll program) and providing immediate access to residents' records, no matter where they are in the facility.

Convenient, accurate

Okeechobee also uses an automated system for dispensing supplies. Machines with common supplies such as IV tubing and razors are stocked daily. By having staffers punch in a personal access code along with a resident's individual code (for billing purposes), the previously separate steps of obtaining and billing for supplies are combined. McKillop says that the system is quicker, more accurate and reduces the possibility of human error and accidental duplicate billing.

A significant result of these streamlined processes? "The staff spends more time with residents," McKillop says.