June 30, 2009
HHS rescinds, delays four restrictive Medicaid provisions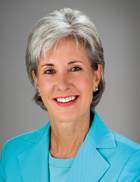 HHS Secretary Kathleen Sebelius

The Department of Health and Human Services has removed or postponed implementation of four unpopular Medicaid regulations that were set to take effect on Wednesday. HHS Secretary Kathleen Sebelius made the announcement Monday.

The one rule being delayed clarifies limitations on so-called "provider taxes." The reason for the delay is so CMS can determine whether states need additional clarification or guidance, according to Sebelius. It is now set to take effect June 30, 2010. Provider taxes, which allow states to tax healthcare providers to receive federal funding, have been the subject of much controversy. Nursing homes are in favor of such taxes.

Among those rules HHS has rescinded is one that would have restricted Medicaid beneficiary access to case management services and hampered a state's ability to effectively and efficiently determine case management delivery systems, according to the secretary. The other two regulations being repealed would have eliminated reimbursement for school-based administrative costs, and limited outpatient hospital and clinic service benefits for beneficiaries. If left in place, Sebelius says the rules would have had "potentially adverse consequences for Medicaid beneficiaries, some of our nation's most vulnerable people."