January 08, 2009
HHS releases infection control guidelines for C. diff, MRSA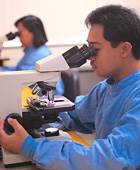 HHS releases infection control guidelines for C. diff, MRSA

The Department of Health and Human Services this week released official guidelines for the reduction of six common hospital acquired infections (HAIs), including methicillin-resistant Staphylococcus aureus and Clostridium difficile.

The agency released its infection-control guidelines in hopes of significantly reducing occurrences of the most common HAIs within five years. In addition to MRSA and C. difficile, HHS has identified catheter-linked urinary infections, surgical site infections, blood-stream infections from intravenous lines and pneumonia from ventilators as the most common HAIs. The American Hospital Association and the Joint Commission released similar guidelines in October of 2008. (McKnight's, 10/10/08)

Among HHS's infection-control recommendations: adequate control of blood sugar among diabetic patients; more prudent use of both ventilators and catheters; increased use of sterile techniques, including sterile gloves, sterile gowns, masks and caps when inserting central venous catheters. The HHS report also warned against the improper use of catheters in nursing homes for the management of incontinent patients.

The HHS plan can be found at http://www.hhs.gov/ophs.