November 19, 2015
HHS: Improper Medicaid payments almost doubled since 2013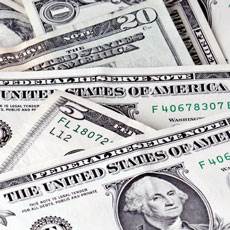 The improper Medicaid payment rate jumped from 5.8% in 2013 to 9.78% in 2015
The rate of improper Medicaid payments has almost doubled over the past two fiscal years, according to a financial report from the Department of Health and Human Services.
The rate of improper payments jumped from 5.8% in FY 2013 to 9.78% in FY 2015, the report found. The dramatic jump has been caused by compliance issues states are having with new provider enrollment and screening requirements implemented by the Affordable Care Act, said Patrick Conway, M.D., Centers for Medicare & Medicaid Services' Principal Deputy Administrator and Chief Medical Officer, in a blog post published Monday.
"We often see such increases when new requirements take effect, as states and providers often need time to modify their operations in order to comply with the updated standards," Conway wrote. "We believe, however, that these requirements will ultimately strengthen the Medicaid and CHIP programs, and that the improper payment rates will again decrease with state and provider experience."
Conway noted that without the new requirements, the improper payment rate would have decreased to 5.1%.
CMS is considered releasing improper payment rate data for more programs, including Medicare Part C and D plans, Conway wrote.