February 08, 2018
HealthcareSource acquires Vikus, expands investments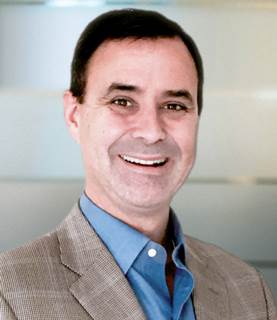 J.P. Fingado
The acquisition of Vikus Corporation by HealthcareSource has resulted in an integrated platform with plans to continue further investments, HealthcareSource CEO J.P. Fingado said in January.
When Fingado became CEO two years ago, he said he wanted to expand the company across the continuum of care. He met with Vikus Chief Operating Of cer Trey Mullins and President/CEO Billy Mullins and "a relationship developed over time," Fingado told McKnight's.
When discussions about an acquisition began, "the thing that made the difference was consistency in the relation- ship," he said. "That gave them the confidence that we can take their clients to the next level."
The deal closed in November, and Trey Mullins now reports to Fingado.
"With a complementary mission, HealthcareSource was the best choice to help us advance our business to bring the best care possible to the aging population," Mullins said.
Part of the focus so far has been on an integrated plat- form, Fingado said. Vikus jobs are now populated on the HealthcareSource Job Board. Next steps include moving into learning management, which will include letting managers oversee their employees taking classes.
The goal is to help Vikus clients move beyond a focus on recruitment in senior care into a larger system of HR services for healthcare providers.
HealthcareSource has head- quarters in Woburn, MA. Employees are being added to the Chattanooga, TN, office, where Vikus had its head-quarters. The larger company allows an expanded career path and more opportunities for workforce development for employees, Fingado said.
For providers, more solutions in place "will make a difference to the bottom line."
"We are bringing more value to clients," he said.