June 05, 2015
HCR ManorCare 'vigorously' refutes whistleblower suits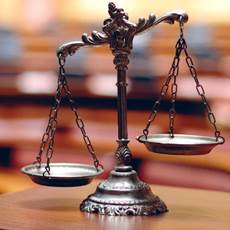 HCR ManorCare 'vigorously' refutes whistleblower suits
HCR ManorCare is vowing not to back down from its refutation of three "whistleblower" lawsuits that allege the giant nursing home and rehabilitation chain fraudulently submitted claims to Medicare and a Department of Defense healthcare program.
The company said it would "vigorously defend" itself against the accusations, which include upcoding, intimidation, unnecessary treatments and more.
The Justice Department raised the stakes in the qui tam legal actions when it announced in early April that it was joining the plaintiffs and consolidating the three lawsuits. The complaints say that Toledo, OH-based HCR ManorCare "knowingly and routinely submitted" false claims for rehabilitation therapy services that were not medically reasonable and necessary.
Furthermore, the federal complaint alleges the provider muscled facility administrators and therapists to "meet unrealistic financial goals" that were "designed to significantly increase revenues without regard to patients' actual clinical needs."
Threats of managers and therapist firings also were made against those who did not push treatments that would qualify for top Medicare reimbursement categories, the plaintiffs allege.
In a statement provided to McKnight's, HCR ManorCare called the action "unjust" in light of the company's prior "full cooperation" with the government's investigation.
"At its core, this is a billing dispute between our company and the federal government," the company statement said. "The government alleges that some of the rehabilitation services we provided were medically unnecessary, even though they were approved by the government's own third-party review panels."
HCR ManorCare added that "in no instance" has it been accused of billing or receiving reimbursement for services it did not provide.