February 01, 2014
Hand washing might be moot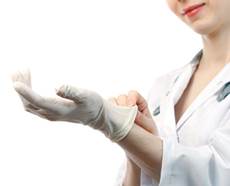 Not washing hands before wearing gloves could be OK, researchers say.
Caregivers who wear gloves can likely save time and skip hand washing before putting them on without worrying about increasing nosocomial infection rates, according to University of Maryland Hospital Intensive Care Unit researchers.
Total bacterial colony counts on gloves among two groups of about 60 caregivers each did not differ, investigators found. One group used alcohol-based cleanser before donning gloves, while the other did not.
Findings appeared in the November issue of American Journal of Infection Control.