January 23, 2018
Government set to reopen, but more work required for long-term budget deal that could deliver fixes for seniors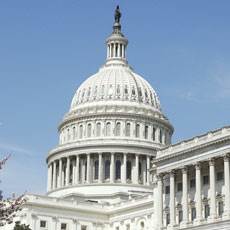 Congress passed another stopgap budget, letting Medicare and housing issues slide again
While the temporary government funding bill passed Monday night gives a deeply divided Congress more time to negotiate a final budget deal, advocacy groups said it overlooks the fact that several senior causes need immediate solutions.
"Congress needs to get the job done," a spokeswoman for LeadingAge told McKnight's Monday evening. "They need to pass 2018 spending legislation that will fully fund renewal by HUD of the rental assistance contracts and home- and community-based services funded under the Older Americans Act. And Medicare therapy caps need a fix."
Crunched for time, legislators were expected to leave big questions about the Medicare extender or a therapy cap repeal unresolved.
Both Houses of Congress voted last night to reopen the government, likely ending a three-day-long shutdown that disrupted some services provided by the Centers for Medicare & Medicaid and other agencies.
Influential Senate Democrats agreed Monday to vote to end the shutdown and fund the government through Feb. 8, in exchange for funding the Children's Health Insurance Plan now and a promise to hold a vote on the Deferred Action for Childhood Arrivals program later this month.
The House followed suit, with President Trump signaling he approved of the deal by saying Democrats had "come to their senses."