July 12, 2013
Government report describes bungled manual review process for therapy claims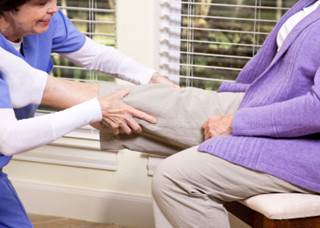 Government report describes bungled manual review process for therapy claims
There was no timely guidance for therapy contractors from the Centers for Medicare & Medicaid Services, according to a recent report from the Government Accountability Office. That resulted in a struggle to implement manual reviews for outpatient therapy claims at the end of 2012, the report says.
Under the Middle Class Tax Relief and Job Creation Act of 2012, Medicare Administrative Contractors (MACs) were required to manually review and approve or deny outpatient therapy claims exceeding a $3,700 cap, starting in October 2012. That same legislation required the Government Accountability Office to report on the implementation of the manual reviews. The GAO report, released Wednesday, paints a picture of a rushed and inconsistent process that created confusion for MACs as well as skilled nursing facilities and other therapy providers.
CMS briefed MACs on the manual review process only a month before it began, according to the report. Even after the reviews started, MACs were unclear on how to manage incomplete provider documentation and how to count the 10-day review timeframe. They also did not have time to automate their systems to handle the influx of approval requests. As a result, some MACs handled the review process differently than others. This created confusion and hampered efforts to collect information about the outcomes of these reviews.
The GAO findings will hardly surprise providers. Leading voices in long-term care, including National Association for the Support of Long-Term Care Executive Vice President Cynthia Morton, have spoken out about the troubled implementation.
"It was a mess. I don't use that word easily," Morton told McKnight's.
Long-term care advocates have also expressed sharp concern over changes in the manual review process, which has been taken over in large part by Recovery Audit Contractors.
Responding to the GAO report, CMS said that the new process is more streamlined and should address many of the issues encountered in 2012. CMS also noted that it faced a short timeframe to institute the manual reviews and received no additional funding to do so.