December 01, 2010
GOP takeover spurs questions on reform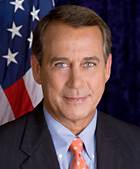 House Speaker John Boehner (R-OH)

Speculation is running high among long-term care professionals as to how a new Republican-controlled House will affect health reform.

Republicans, who seized the House and gained seats in the Senate in midterm elections last month, indicated they plan to overturn or repeal aspects of the law. Passed without Republican support in March, it significantly expands the Medicaid program and extends healthcare insurance to millions of uninsured.

Senate Minority Leader Mitch McConnell (R-KY) said he planned to file an amicus brief supporting a multistate lawsuit challenging the law. The complaint holds that it is unconstitutional for Congress to require individuals to purchase health insurance.

Leaders of the American Association of Homes and Services for the Aging, among others, doubted the law would be rescinded.