May 11, 2018
GOP panel leader: Medicare deregulation and opioids may be the only House health bills this year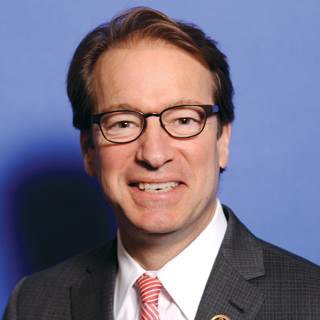 Rep. Peter Roskam (R-IL)
A leader of an influential House committee says Congress is likely to consider just two types of healthcare legislation this year: Medicare deregulation and bills that address the opioid crisis.
In comments this week, House Ways & Means Health Subcommittee Chairman Peter Roskam (R-IL) said he wants Congress to reduce certain regulations on providers that "have no relationship to patient health."
"Let's build a consensus about the regulatory burden," Roskam told the American Hospital Association's annual meeting in Washington, D.C. "Let's deal with the patient question. Let's deal with the balance, and then let's move through a bill that makes sense."
He said he had met with hospital systems and other providers to ask what regulations drive them "crazy" and the subcommittee had received about 500 submissions that are now being "sliced and diced" to decide how they can be addressed.
He said the CMS is "very attentive" to reducing regulatory burden and that Congress should be willing to change statutes where needed.
Roskam intends to advance a bill on the issue this session, along with a package of opioid legislation.
The House Energy and Commerce Committee on Wednesday approved 25 bills aimed at opioid prescribing practices, abuse prevention and addiction treatment. AHA said it supports the proposals, which now move to the full House for consideration.
Roskam said he hoped to see action before the August recess but, in response to an attendee question, added that the election year would limit any further healthcare efforts.
Many providers, including the AHA, have backed the opioid proposals, as well as the idea of regulatory reductions.