February 07, 2018
GOP floats spending bill with therapy cap repeal, other health funding elements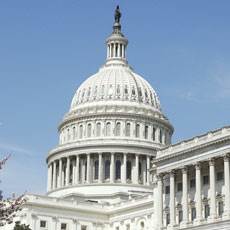 Congress must act this week to avoid another shutdown
A bill that would permanently repeal Medicare Part B therapy caps is alive, but its hopes for passage this week remain dim.
Republicans are floating a package of healthcare sweeteners designed to make their latest temporary spending bill more palatable to Democrats. Congress must approve a new continuing resolution or adopt a final 2018 budget this week to keep the government operating after Feb. 8.
"Whether the entire package passes the Congress will likely be determined on other issues, not the health section, which is largely agreed to by both sides," David Certner, AARP Legislative Policy Director told McKnight's Tuesday.
AARP and several therapy associations have been working behind the scenes to ensure that the therapy cap repeal, which was attached last fall to a Medicare extender bill with bipartisan support, is finally passed. AARP sent a letter to representatives Tuesday evening urging support for a continuing resolution that includes the health care provisions.
According to published reports, the latest Republican budget plan includes two years of funding for community health centers and delays cuts to Medicaid disproportionate-share hospitals.
Though the measure may pass the Republican-controlled House on a party-line vote, some Senate Democrats have previously vowed to vote against any budget bill that ignores immigration.
That's the same issue that led to a three-day shutdown last month.
In addition to repealing the therapy cap, the spending bill currently being floated would extend special needs plans under Medicare Advantage and include a five-year extension of Medicare's home health rural add-on payment.