December 12, 2011
GOP bill discounting Medicare bad debt ignites skilled nursing backlash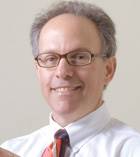 Alan Rosenbloom, president of the Alliance for Quality Nursing Home Care
Advocates for skilled nursing operators started a counteroffensive Monday in Washington to fight bad-debt provisions of a new House GOP spending bill. Introduced Friday, the bill asks skilled nursing operators to absorb more than $4.5 billion of $10 billion in bad debt losses.
"The full impact of this cut will be around $500 million a year," said American Health Care Association President and CEO Mark Parkinson in a statement to McKnight's. "We are mobilizing our members to contact their respective delegations and tell them that not every state is impacted in the same way — some are hit harder than others."
The controversial measure also offers temporary solutions to the "doc fix" and therapy cap exceptions process — both moves that long-term care providers cheer. Medicare reimbursable bad debt, however, would be cut almost in half by 2015 (from 100% now, to 55%). Private payers also would be gradually phased down to 55% by 2015 (from the current 70%).
Seventeen states would pay for nearly 90% of the bad debt reductions, according to AHCA. Provider advocates will target lawmakers in the most affected states first and attempt to spread influence from there.
Alan G. Rosenbloom, the president of the Alliance for Quality Nursing Home Care emphasized that the proposal doesn't take dual-eligible payment quirks into account. As much as 85% of the Medicare bad debt that SNFs report is due to state Medicaid programs not paying co-pays and deductibles for patients dually eligible for Medicare and Medicaid.
"Lawmakers argue that providers should do a better job of collecting bad debt from responsible payers," Rosenbloom said. "However, providers cannot collect bad debt from state Medicaid programs because federal law allows states to avoid such payments if they choose."
Medicare recognizes that bad debt for dual eligibles is uncollectable as a matter of federal law and therefore allows 100% of that bad debt to be reimbursed, Rosenbloom noted.
A summary of the GOP's so-called payroll tax bill and the text of its healthcare sections can be found here. Click here for impact estimates for each state.