January 06, 2016
Golden LivingCenters seeks Supreme Court reversal of arbitration ruling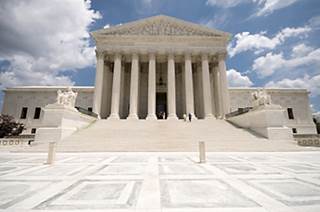 Golden LivingCenters is calling on the U.S. Supreme Court to review an arbitration ruling
Nursing home chain Golden LivingCenters is calling on the U.S. Supreme Court to reverse a previous court ruling that "failed to honor" a federal preference for arbitration.
In a petition filed December 18, Golden asked the Supreme Court to review an October ruling by the Pennsylvania Supreme Court that voided some arbitration agreements that relied solely on the now-unenforceable National Arbitration Forum.
In its petition Golden argues that the Pennsylvania court's decision clashes with rulings from other federal and state supreme courts, as well as the Federal Arbitration Act. Golden said the FAA was "designed to foster a preference of arbitration" which the Pennsylvania ruling disregarded, Law360 reported.
"In this case, the Pennsylvania Supreme Court failed to honor the strong federal presumption in favor of arbitration," the petition reads. "Despite the public policy favoring arbitration embodied in the FAA, the Pennsylvania court elevated the importance of a provision designating that the arbitral body's procedural rules should apply to the dispute, rules the court conceded to do not operate to appoint a particular arbitrator."
Golden also protested Pennsylvania's finding that plaintiff Evonne Wert should not be forced to arbitrate even though she was not aware that the agreement she signed upon her mother's admission to the facility relied on an unenforceable provision.
"In ignoring Ms. Wert's failure to read the agreement and her admission that the NAF Code designation was not integral, evidenced a further hostility by incorporating its own unsupported 'public policy' concerns in a misguided attempt to subject arbitration agreements to a higher level of scrutiny than other contracts," the company wrote in the petition.
Wert's original lawsuit alleges her now deceased mother's condition worsened during a stay at a Golden facility, following a two-month stint at a facility run by HCR ManorCare Inc. Both companies are named in the lawsuit, Wert v. ManorCare of Carlisle.
Golden also filed a companion petition for review on December 18 for a similar arbitration case from the United States Court of Appeals for the Eleventh Circuit.