February 01, 2013
Golden Living to pay $600k but derides wound care charge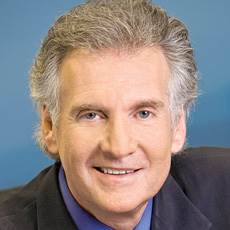 Golden Living to pay $600k but derides wound care charge
Golden Living announced in January it reached a settlement totaling more than $613,000 with the Office of the Inspector General of the Department of Health and Human Services, the Department of Justice and the state of Georgia.
The case relates to wound care involving patients at two skilled nursing facilities in Georgia. The government said Golden Living's operator, GGNSC Holdings LLC, submitted false claims and provided residents at the two centers with "inadequate and worthless monitoring, documentation, and prevention and treatment of wounds" from January 2006 through May 2011.
"Golden Living fraudulently billed Medicaid for nursing services which were substandard and, tragically, resulted in harm to patients," said Georgia Attorney General Sam Olens. "The nursing home patients depended on Golden Living to provide them with quality wound care services to help them heal, but, instead, were mistreated."
Golden Living denied all allegations and did not admit liability, saying no residents were harmed and that the allegations were "untested."
The company will pay more than $423,000 to the federal government and almost $190,000 to the state, in addition to interest and legal fees.
"Golden Living agreed to the settlement not to dignify these baseless charges, but because we would rather spend the money on our patient care and staff than on the legal fees necessary each month simply to respond to the government's actions in the investigation," said Golden Living President and CEO Neil Kurtz, M.D.
The settlement also requires Golden Living to enter into a Corporate Integrity Agreement for six of its centers in the Atlanta area.
The case, United States & State of Georgia ex rel. Micca v. GGNSC Holdings, LLC, et al., was originated through a whistleblower claim.