October 01, 2016
Gold medal gamers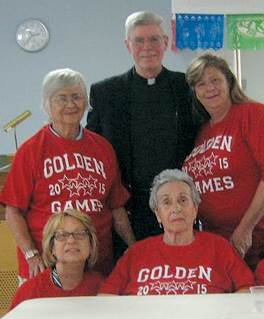 Gold medal gamers
As the Rio Olympics wrapped up in August, a group of New York nursing homes was in the middle of preparations for a competition all their own.
The Suffolk County Golden Games, an annual athletic tournament between nursing home residents, is the brainchild of Jean Meyer and Karen Nash, two local recreation directors who decided to host a competition between their two facilities.
That original event has grown to include 12 facilities, including San Simeon by the Sound in Greenport, NY. Jo Ann Termini-Pira, director of therapeutic recreation for San Simeon, said the games give residents an opportunity to be independent and enjoy some healthy competition.
Nine residents from San Simeon participated in the September gathering, competing in events such as volleyball, bowling, beanbag toss and a wheelchair relay. The athletes are sent off in style to the venue — this year it was hosted at a local YMCA — with an "opening ceremony" complete with pompons and a blessing from a priest.
While there are medals given out to the winners, Termini-Pira said the competition doesn't turn into a medal-count among rec directors who organize the event.
"It's not like the Olympics where each country battles to see who is the best," she says. "It's about the residents having fun."