December 06, 2016
Genesis: SNF selloff to trim rent outlays by $10.5 million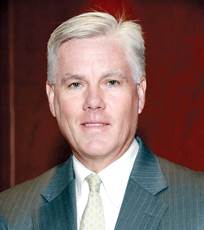 Genesis CEO George Hager praised the "creative" deal.
Genesis HealthCare expects to save $10.5 million in rent payments following the sale of 92 skilled nursing facilities previously leased by its biggest landlord, the long-term care giant announced in early November.
Genesis entered into a new lease with Second Spring Healthcare Investments for 64 of its facilities previously leased from Toledo, OH-based Welltower Inc. Second Spring is a joint venture between affiliates of private investment firm Lindsay Goldberg LLC and real estate investment trust Omega Healthcare Investors Inc.
An additional 28 facilities were sold to a joint venture between Welltower, China-based Cindat Capital Management Ltd., and Union Life Insurance Co. Ltd.
A third, early November transaction between Welltower and a foreign investor involving Genesis and Brookdale Senior Living Inc. properties brought the total value of the deals between the two companies to $1.7 billion, Welltower said in its announcement.
Genesis will continue to operate all of the facilities, the company said. The provider expects to enter into new leases following the completion of both transactions. Welltower still will lease 114 skilled nursing and senior living facilities to Genesis after the transactions are complete.
The new leases are expected to reduce year-one rent payments for Genesis by $10.5 million, and fixed charges by $8.1 million, reducing "the burden of rent escalators," CEO George V. Hager noted in the company's announcement. In total, the company will gain $440 million through 2032 via reduced rent obligations.
"I am excited about these win-win transactions for all parties involved," Hager said. "This is a great example of the creative things we can accomplish with our partners to further strengthen our capital structure."