November 12, 2017
Genesis expects to save $54 million after restructuring, but future unclear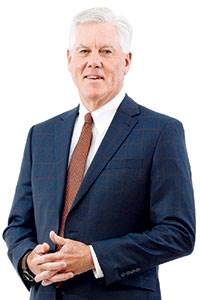 Genesis HealthCare CEO George V. Hager Jr.
Genesis HealthCare hopes to return to form after restructuring some of its leases, according to an investor conference call last week, but the company said in a government filing that bankruptcy is not off the table.
CEO George V. Hager Jr. told investors Thursday that it was the "most protracted and complex down cycle in our history," Reuters reported. The conference call discussed third-quarter results.
Genesis is far from the only skilled nursing company struggling, with competitor HCR Manorcare spending the past six months in a battle with landlord Quality Care Properties, as just one example.
Hager said Genesis expects to save $54 million a year once landlords Sabra Health Care REIT Inc. and Welltower Inc. have sold its facilities to a new owner. The rents are expected to drop, although the new owner has not been disclosed. Genesis, which is one of the company's largest nursing home companies, said it expects to save on interest by selling assets to reduce its debt to Welltower. The restructuring efforts, in total, are expected to generate up to $100 million in savings.
Still, the company warned in a Thursday filing to the Securities and Exchange Commission that bankruptcy is a possibility, the Philadelphia Inquirer reported. It has experienced a decline to $147.8 million this year compared to $172.1 last year.
"As currently structured, it is unlikely that the company will be able to generate sufficient cash flow to cover required financial obligations, including its rent obligations, its debt-service obligations and other obligations due to third parties," the company stated in its report.