June 22, 2012
Genesis acquires Sun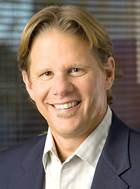 Sun Healthcare CEO Bill Mathies
Long-term care operator Genesis HealthCare has agreed to purchase rival Sun Healthcare Group, a public company, for $217 million.
The acquisition will officially close this fall, according to a statement from Sun. Under terms of the agreement, Genesis will acquire Sun for $8.50 per share of common stock in cash, resulting in a transaction value of approximately $275 million net of cash and debt acquired, pending regulatory and stockholder approval.
Following the announcement, Sun shares jumped by 37% to $8.40 Thursday.
Sun had said it would reassess its financial strategy following the news of an 11.1% reimbursement cut last fall, and in December a large investor had called for its sale.
In 2011, the two companies combined had 420 facilities and 75,000 employees, and generated roughly $4 billion in revenue, Sun Chairman and CEO William A. Mathies said in a statement.
Prior to the acquisition, the privately held Genesis operated 200 skilled nursing facilities and assisted living centers in 13 states, and provided rehabilitation services in more than 35 states.